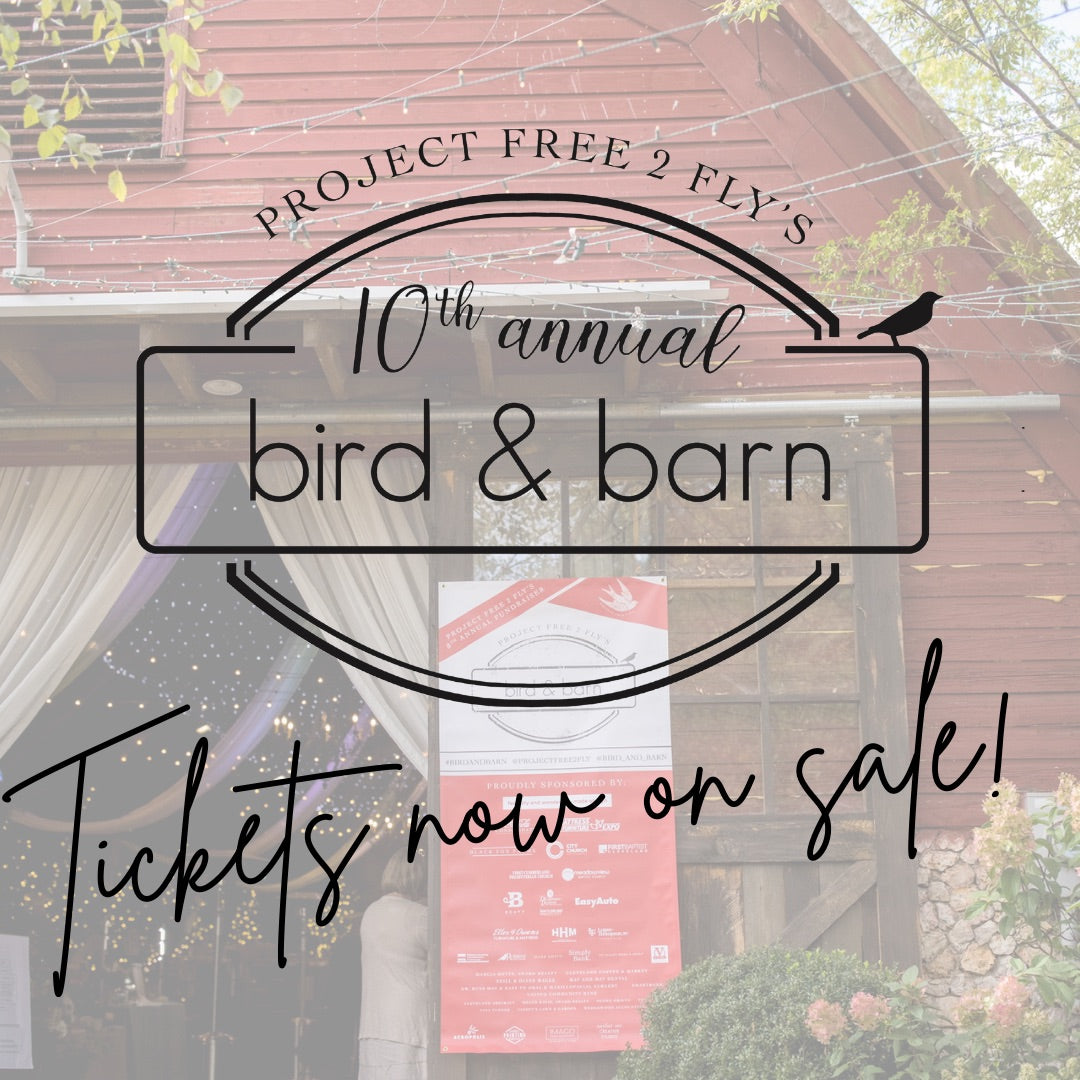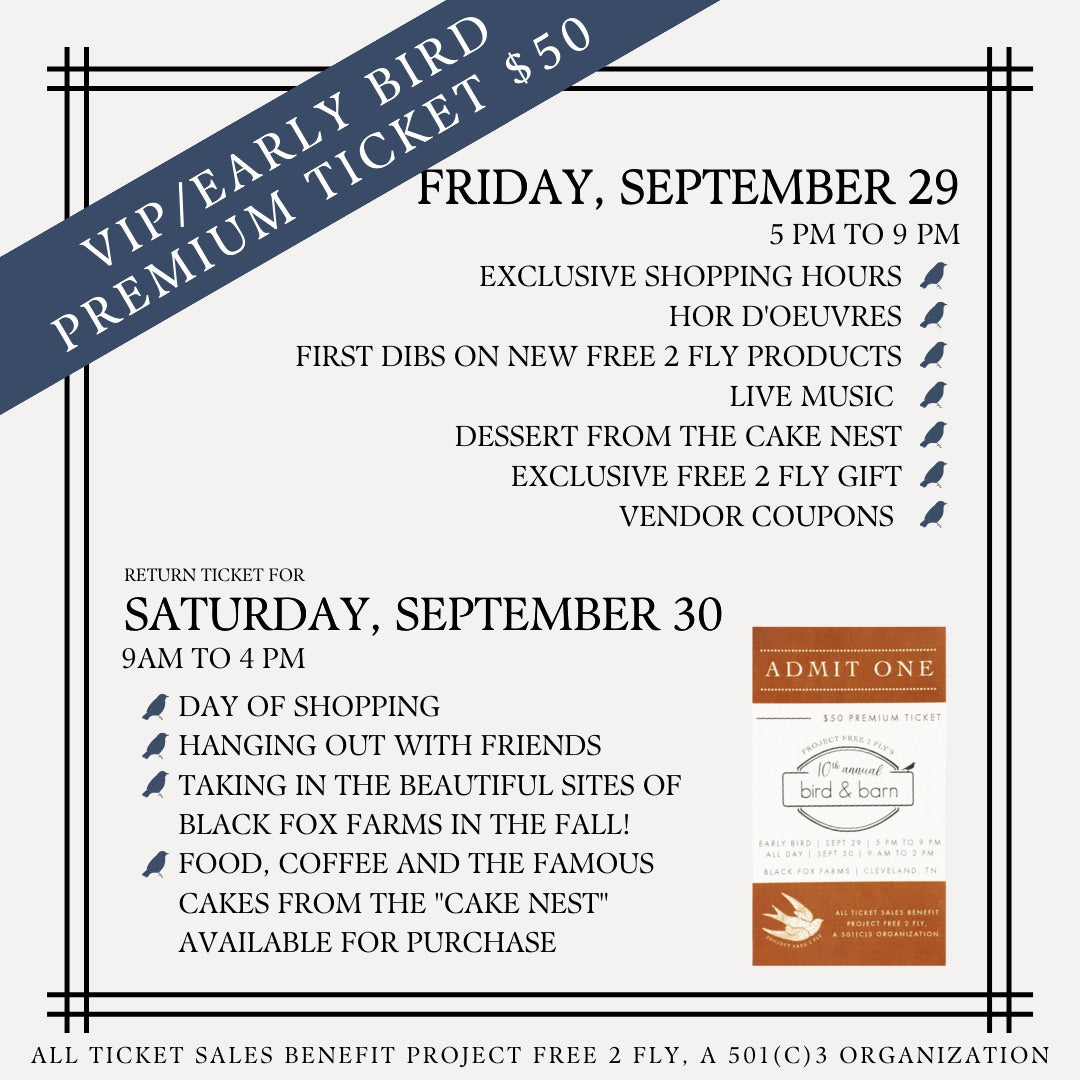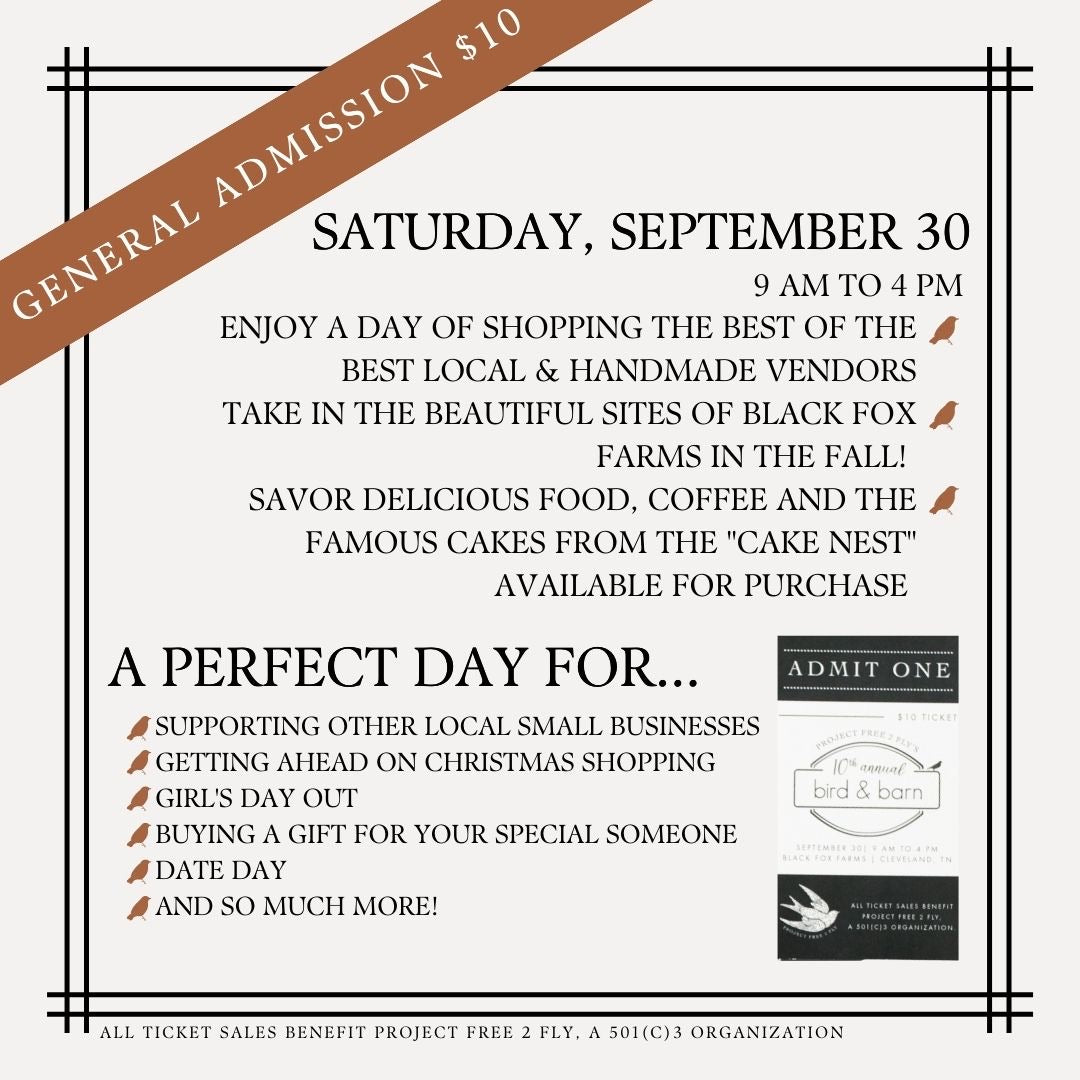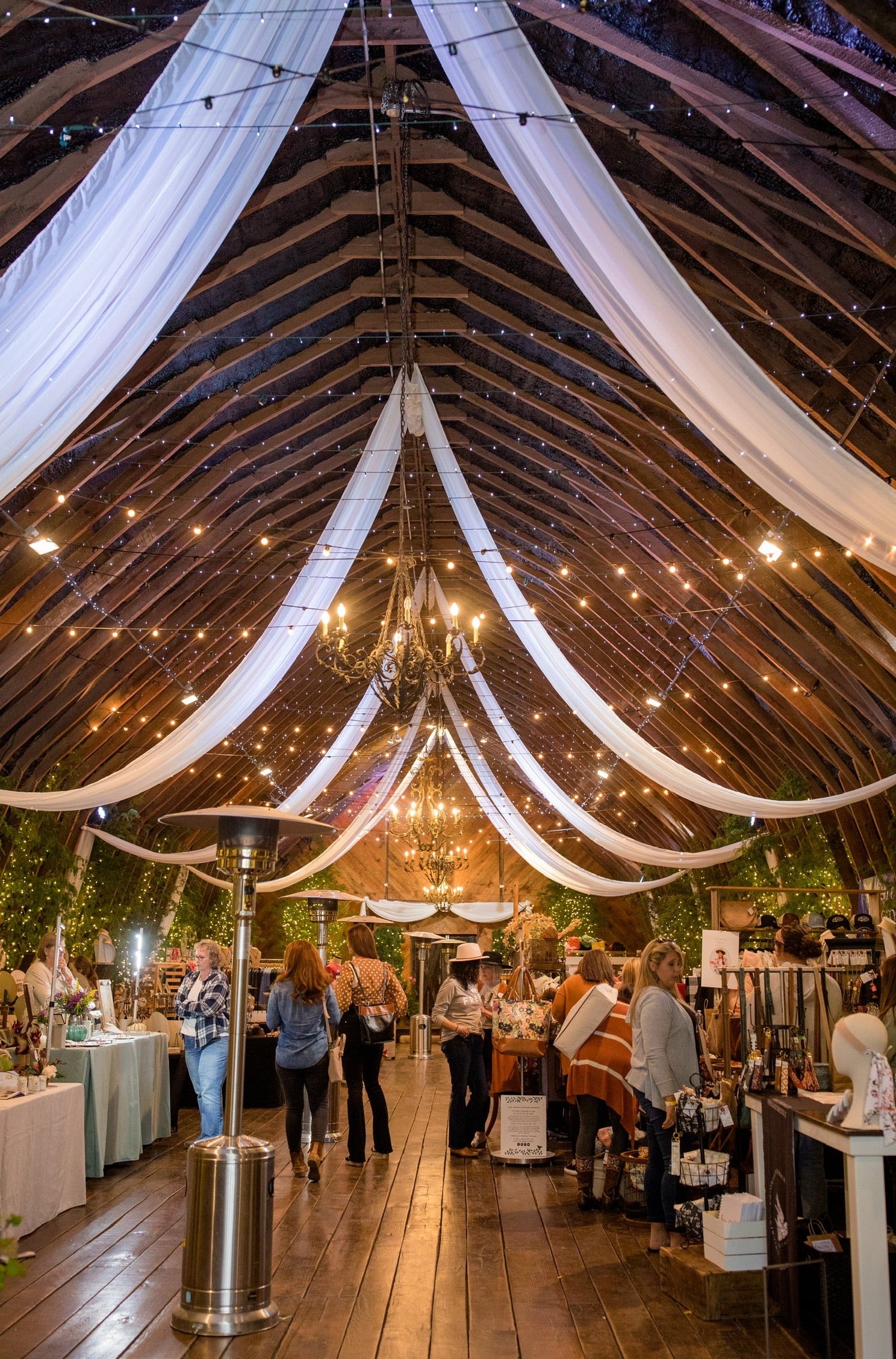 Description
Your order confirmation email will be your ticket to present at the event. 
Early Bird/ VIP to Fly ($50) - Friday, September 29th, 5 pm to 9 pm - This is the premier event of the year to show your support for Project Free 2 Fly. You'll enjoy an exclusive evening experience including early shopping access, valet parking, first dibs on new Free 2 Fly products, live music, dinner, exclusive Free 2 Fly gift, over $100 in bird & barn vendor coupons, and a return ticket for Saturday, October 15. Also included with your ticket this year, one slice of cake from the "Cake Nest!"
From 7:00 - 7:15 pm, join us in the Courtyard with your dessert and coffee to hear special 10th Annual bird & barn Reflections and Program Updates from Hailey Johnston, Project Free 2 Fly Founder & CEO.
*Limited tickets available for Early Bird event. Early Bird tickets are not available at the door.
General Admission ($10) - Saturday, September 30th, 9 am to 4 pm - Special rate of $10 for the 10th annual bird & barn! Enjoy a day of shopping from local vendors and artisans, spending time with friends, and taking in the beautiful sites of Black Fox Farms in the Fall! Food, Coffee and the famous cakes from the "Cake Nest" available for purchase also.
We hope to see you on the best day of the year!
All proceeds from ticket sales directly support Project Free 2 Fly. Tickets are also available in store!
Our storefront can be found at 283 N. Ocoee Street - Cleveland, TN
Ready To Ship or Made To Order... what's the difference?
"Ready To Ship" products are products that the women in our program have already handmade. These productswill be ready for pick up or shipping by the next business day after ordering.
"Made To Order" products will be handmade by the women in our program upon ordering. You can pick your leather, fabric and hardware combination. The current turn around time is 2-2.5 weeks from order date (this timeframe excludes weekends and holidays that we are closed).
Have more questions?