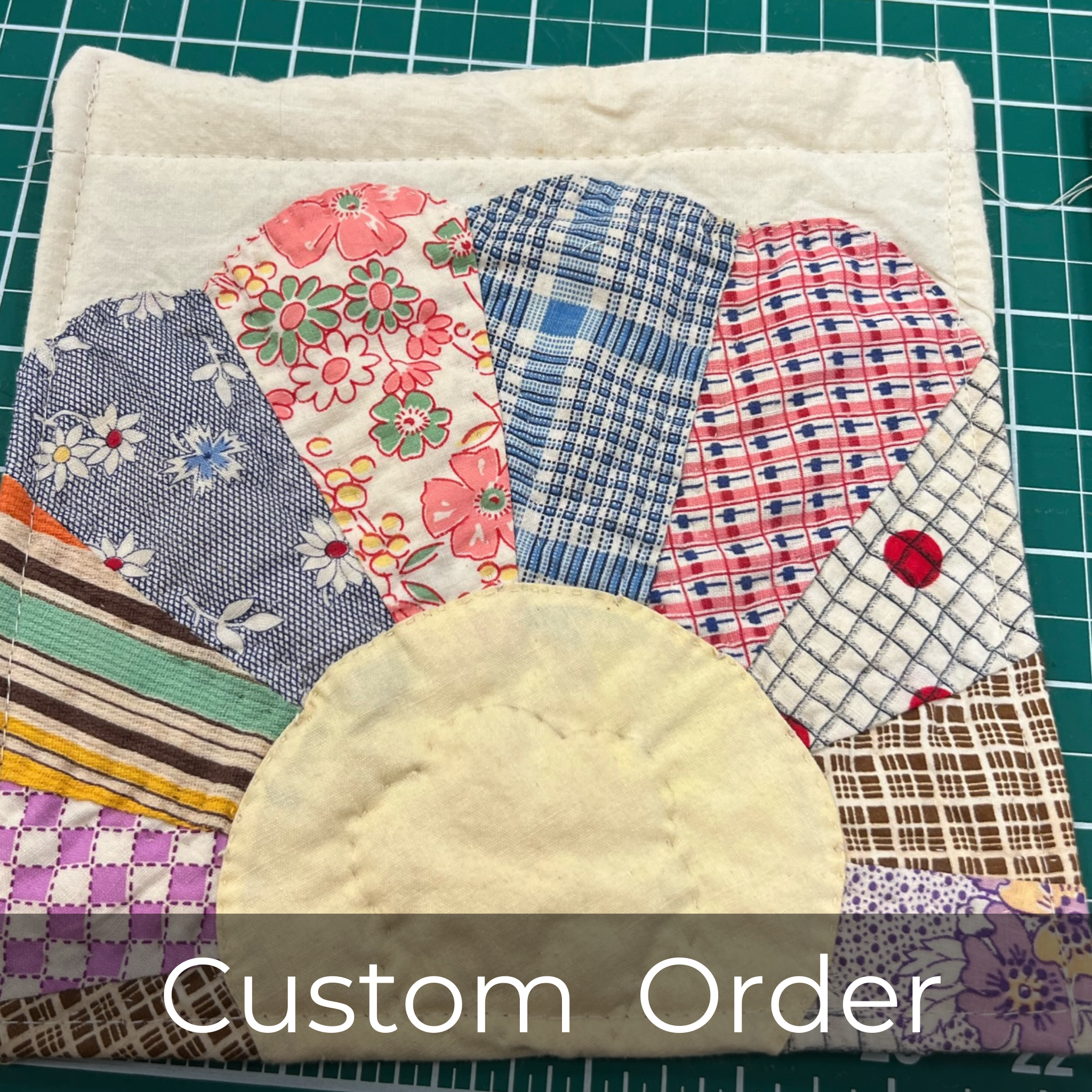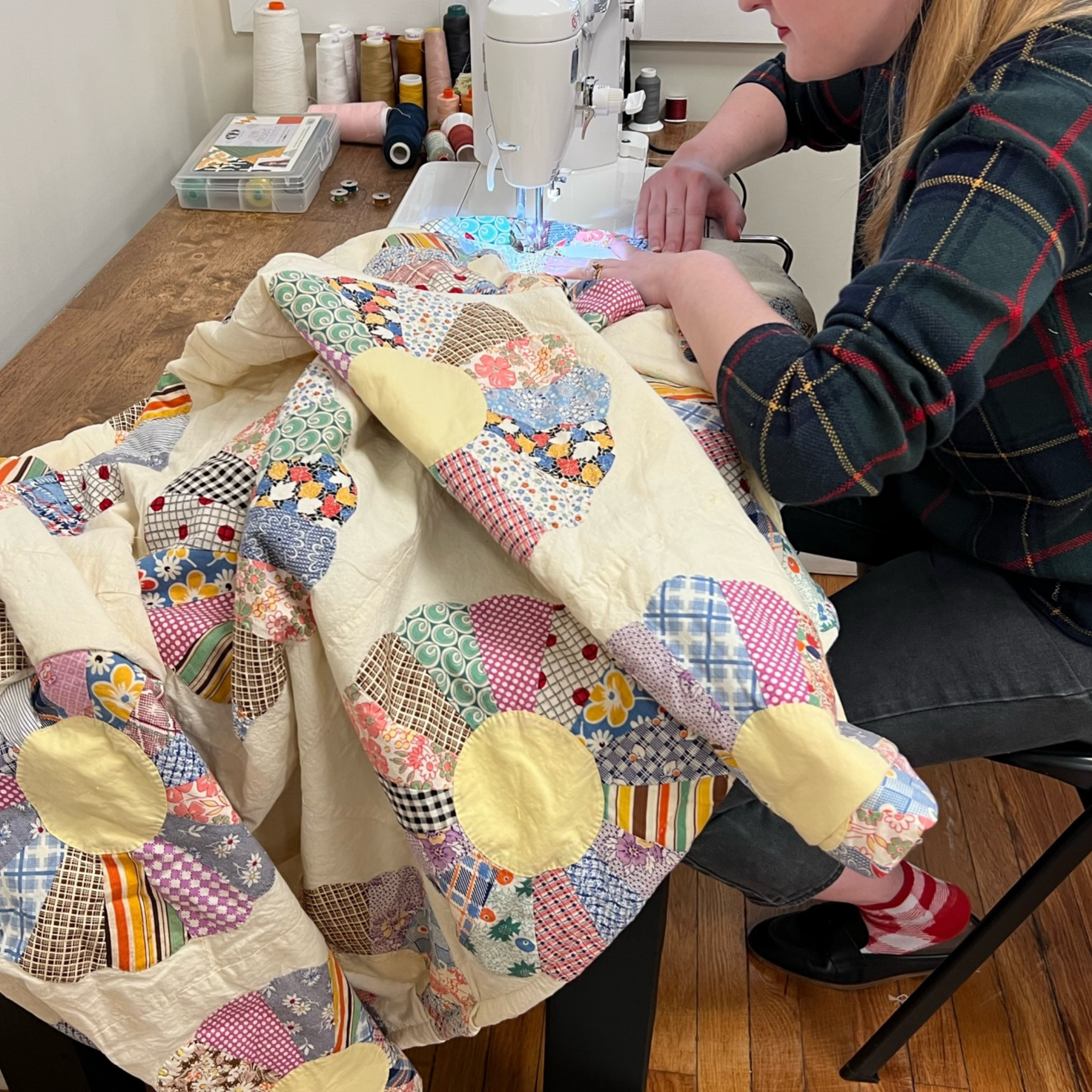 Heirloom Quilted Shacket MADE TO ORDER
Description
CUSTOM ORDER PRODUCT 
All products will ship 2-3 weeks after order date.  
We are thrilled to offer our customers the opportunity to send us their heirloom fabric or quilt so that we could make them their very own Heirloom Quilted Shacket! Heirloom Quilts can be passed down from generation to generation and or even purchased at your local antique store. If you have collected any heirloom quilts and want to do something fun with it, this is a wonderful way to do it! 
ATTENTION: After completing your Heirloom Quilted Shacket purchase online, we will need some additional details to customize it and to get your fabric in our hands. For sizes and shipping info Please email us at joanna@projectfree2fly.com to finish the process of ordering your Heirloom Quilted Shacket.  
All products are handmade in Cleveland, TN 
Heirloom Quilted Shacket MADE TO ORDER
Ready To Ship or Made To Order... what's the difference?
"Ready To Ship" products are products that the women in our program have already handmade. These productswill be ready for pick up or shipping by the next business day after ordering.
"Made To Order" products will be handmade by the women in our program upon ordering. You can pick your leather, fabric and hardware combination. The current turn around time is 2-2.5 weeks from order date (this timeframe excludes weekends and holidays that we are closed).
Have more questions?